Coastal Sage Services
Garden Services
Garden Design - Concept Plans - Blue Prints - Landscaping - Gardens - Patios - Fences
Maintenance - low to high maintenance options - Soil amending - Compost Systems
Irrigation - Drip and Spray - Pruning Details - Roses - Fruit Trees - Espaliers - Fertilization
Clean-Up - Garden Overhauls - Dump Runs - Drainage and Water Retention Systems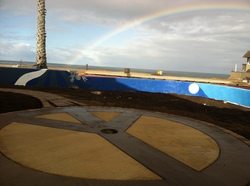 FREE PLANT DELIVERY for orders of $100 or more in the San Diego Area $10 Delivery Charge for $50-$99,  $15 Delivery Charge for orders up to $50.00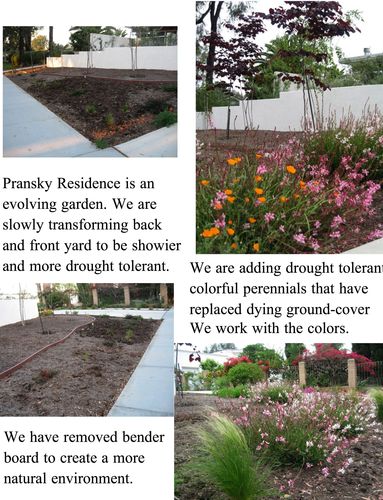 Reduce the lawn area with drought tolerant plants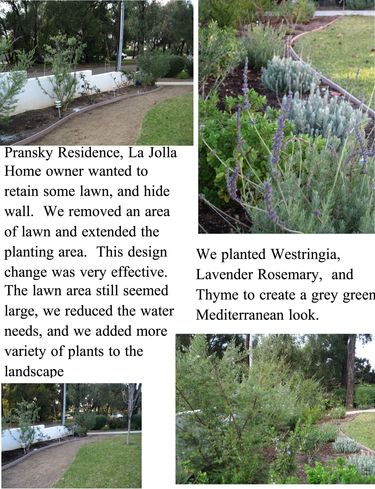 Basic Rates (per hour)
Design Consultation 150.00
Supervising 75.00
Irrigation Work 65.00
Masonry Work 65.00
Carpentry 65.00
Maintenance 60.00
Clean-up 60.00
Apprentice 45.00
Novice 35.00
No project too small and no project too big
Our services are performed on labor and material cost basis. Your satisfaction is our reward.
Our Services Include: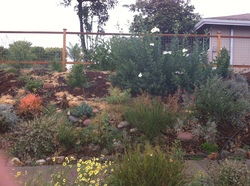 Landscape Design & Installation, Irrigation Installation & Repair, Maintenance, Aeration, Fruit Trees, Vegetables & Herbs & Special Occasion Projects
Growing Beautiful Gardens
Visit our shop in Point Loma for a variety of delightful gifts and Sage garden advice.
We are located across the street from the library, on the corner of Voltaire & Poinsettia.